Sheriff's Office
When working with a client, each faces specific nuances, some more vast and diverse than others but just as perplexing. Group Nine takes on each with a unique outlook to tackle the challenge(s) at hand to solve the client's needs. That may be a security vulnerability risk assessment, expert witness testimonies, or bolstering training needs; they have invaluable consultants with decades of experience to exceed expectations.
The first challenge presented to Group Nine was set forth by one of the largest Sheriff's offices in the country to do a security vulnerability assessment. This particular agency understood a few shortcomings in various areas while preparing for a high-profile court proceeding. They reached out to Group Nine experts to help in this matter.
One of several unique challenges faced was the massive volume of visitors and the unique threats posed by a court proceeding that received national media attention. The location is a central metropolitan area, and a large homeless population further reinforced the need for in-depth security measures to ensure the multi-story buildings and staff were protected from various threats.
Group Nine's in-depth Security Vulnerability Assessment was completed over multiple days with various team members to observe the vehicle and pedestrian entrances, day and night operations, and judicial proceedings to assess how to approach the task. The SVA not only documented several vulnerabilities but described detailed mitigation strategies that would provide immediate and long-term success. Our team offered specific advice on the utilization of personnel, creation of processes, updates to procedures, future capital investments, and additional training required to close insufficiencies. The team also reviewed the current camera and alarm system, facility lighting, and access control measures for visitors, staff, and special events. The SVA also identified the need for an executive tabletop training session and additional training for all line staff ahead of the event. As such, Group Nine conducted an in-depth tabletop exercise lasting several hours attended by over sixty participants in leadership roles from more than a dozen organizations. Our trainers led 40 hours of training for their line staff, including Law Enforcement Use of Force, Active Shooter, and Other Emergency Response, along with practical exercises and large-scale drills within the courthouse.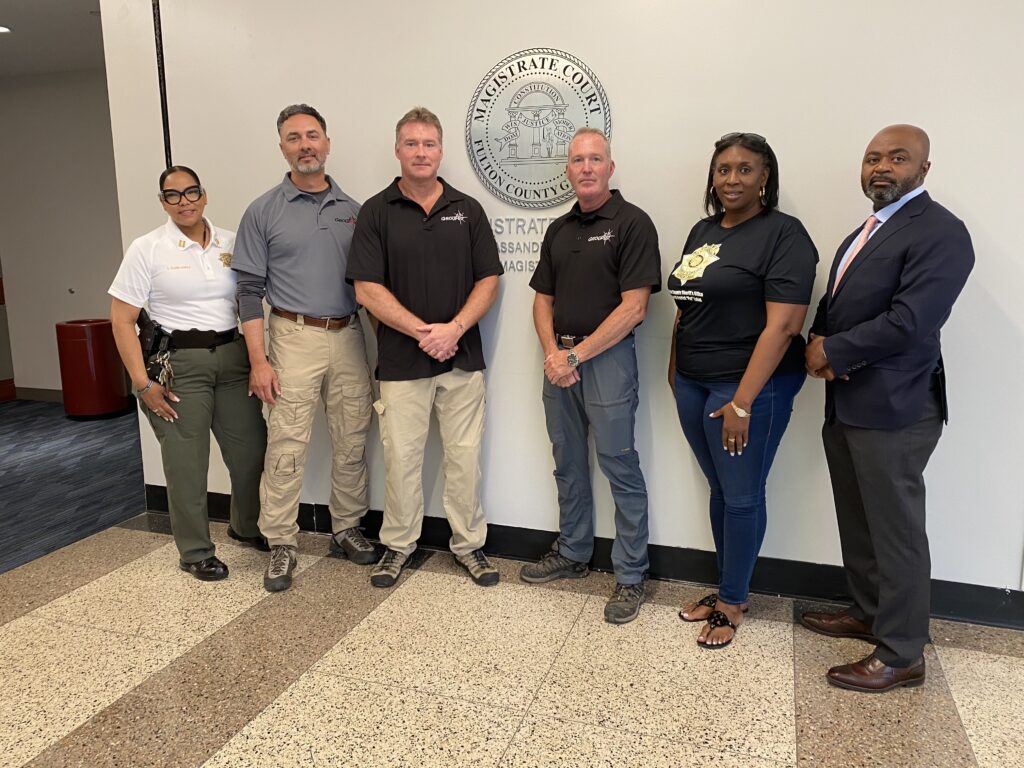 All in all, Group Nine was able to help facilitate the high-profile court proceedings to be a huge success, taking place without any incidents. The Sheriff's office is now better prepared to handle such proceedings as this won't be the last of its kind. The Sheriff's office even went public by acknowledging Group Nine's involvement in its success. Having the SVA identify current security gaps permitted the Sheriff's office to advocate for additional security equipment and personnel funding. Our analysis helped the Sheriff's office prioritize the identified vulnerabilities systematically and effectively.